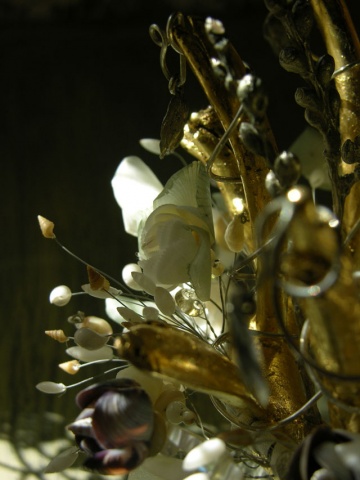 "When a fortunate rhythm has been struck by the artist, you experience a radiance. You are held in aesthetic arrest. That is the epiphany."
James Joyce


My childhood was powerful. It was full of magic, play, dreaming, fear, and wonder.
As a visual artist, I would like to strike a rhythm between the interior of my life, the things that are cached in my memory, feelings and dreams, and my exterior life. I am addressing ideas and happenings and using materials which hold meaning for me.
I hope my work will be seen as an imaginative investigation of my world, inside and outside. I hope it is full of strange juxtapositions and unplanned resonances. I hope it will be seen as miniature worlds which help not only me but the viewer recapture wonder, magic and a "fortunate rhythm."
Mary Dickey
Artist's Statement/ Revisiting Eden
2008